3 tips to Give Your Kitchen a Deep Clean
11-07-2020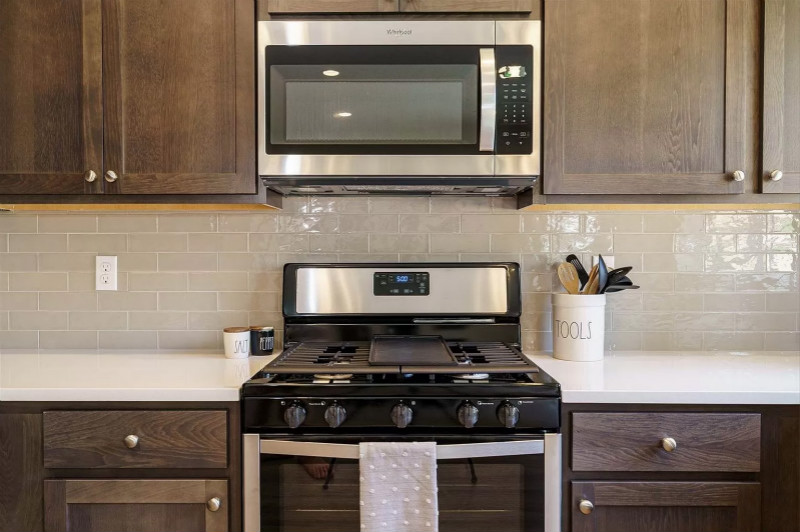 As summer comes to a close and families start prepping their houses for cooler weather, no room requires more of a deep clean and complete refresh than your kitchen. Here are 15 ways to ensure your cleaning efforts result in a sparkling, organized kitchen.
Clean out your kitchen drawers and cabinets and use the chance to do any culling that may be necessary (eg, the bag of rice that's been in the back of the cabinet for longer than you can remember). Scrub down the shelves and walls, as well as the cabinet doors, inside and out, with warm soapy water and clean fingerprints off any glass doors.
Countertops and Backsplash
The Countertop and backsplashes tend to take a beating in most kitchens, so seize the chance to clean, buff, and polish yours. What you use to clean with will be dictated by the material. Mable, respond well to warm, soapy water, but do not use anything abrasive or anything that contains lemon juice or acid.

Sink and Garbage Disposal
Using a paste made from baking soda and water generously wipe all over to clean a stainless steel sink. Let sit for a few minutes and scrub with a damp sponge and rinse, which will make the sink shine. If you have a garbage disposal, throw a couple of ice cubes and a quartered lemon, which will clean the blades and squelch any odors.
keyword:
mocha maple cabinets, RTA kitchen cabinets, natural maple cabinets ,cabinets to go ,alpine white cabinets wooden cabinets shaker style cabinets white kitchen designs greige maple cabinets contemporary cabinets ready to assemble maple kitchen cabinets modular kitchen cabinets espresso maple cabinets coffee glazed cabinets glazed kitchen cabinets maple cabinet with coffee glazed kingston espresso cabinets american made kitchen cabinets kingston espresso shaker style charcoal black cabinet laundry room cabinets allwood cabinets bathroom vanity cabinets raised panel kitchen cabinets alll plywood cabinets antique white kitchen cabinets modular bathroom cabinets all wood kitchen cabinets instock cabinets Usa made cabinets shaker light gray kitchen cabinet quartz countertops solid surface countertops 3cm quartz counter tops calacala quratz counter tops usa made quartz counter tops quartz vanity tops anti-scratch natural stone countertops marble tiles prefab granite countertops 3cm granite counter tops 2cm granite counter tops granite vanity tops kitchen sink stainless steel sink apron sink bar sinkutility sink double sink granite sink ceramic kitchen sink drop in sink undermount kitchen sink stainless steel undermount sink single bowl kitchen sink 18 gauge kitchen sink 16 gauge kitchen sink blanco stainless steel sink ceramic bathroom sink white porcelain bathroom sink undermount sink rectangular undermount bathroom sink oval undermount bathroom sink bisgue color vanity sink vanity vessel sink china porcelian collection kitchen faucets single hole kitchen faucet pull out kitchen faucet pull out faucet bathroom faucets vessel sink faucets brushed nickel faucet
single handle bathroom faucet vanity faucets laundry faucet oil rubbed bronze bathroom faucet contemporary bathroom faucets moisture resistance crab II 21mm lacquer white frameless kitchen cabinets high-gloss white flameless ktchen cabinets crab II 18mm medium density fiberboard seamless look european style bathroom vanitys flat panel cabinets